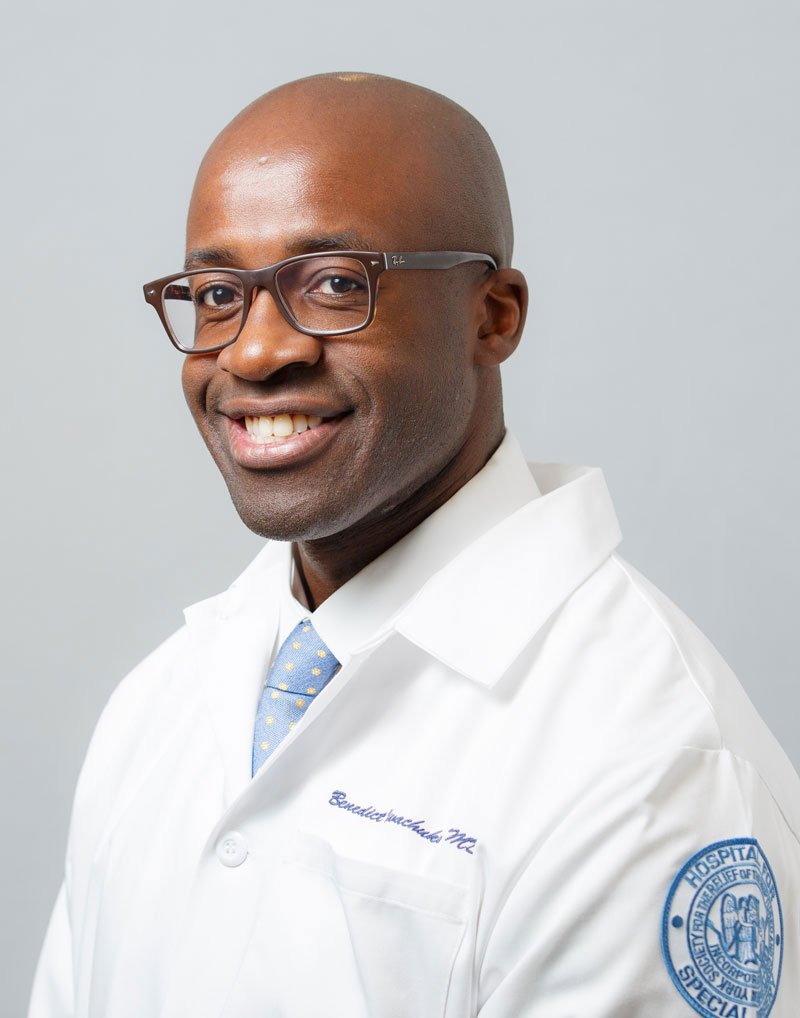 Are you a dancer who participates in ballet, hip-hop, tap, ballroom, contemporary or any of the other dance disciplines?  If so, you may be at risk of developing Dancer's Hip.  Dancer's hip, also known as Snapping Hip Syndrome can cause a hip to pops, click or snap during particular movements. Other symptoms include decreased range of motion in the hip, weakness in the leg, and swelling in the front, back or side of the hip. Dancer's Hip Specialist, Doctor Benedict Nwachukwu provides diagnosis and both surgical and nonsurgical treatment options for patients in Manhattan, New York City, NY who have Dancer's Hip or Snapping Hip Syndrome. Contact Dr. Nwachukwu's team today!
What is Dancer's Hip?
Dancer's Hip is another term for coxa saltans or Snapping Hip Syndrome. Unlike most athletes that participate in relatively short duration practice sessions, dancers are perpetually trying to perfect each move and dance sequence. This frequent repetition, particularly movements involving bending at the hip, can cause the muscles and tendons of the hip to tighten. Dancer's Hip affects five to ten percent of the population with dancers accounting for the vast majority of these individuals. Dr. Benedict Nwachukwu, orthopedic hip specialist serving patients in Manhattan, New York City, and the surrounding New York boroughs, has the knowledge and understanding as well as substantial experience in treating patients with Dancer's Hip.
Why do dancers experience more severe symptoms of Snapping Hip Syndrome?
From solo practice sessions to late night rehearsals, dancers often spend the majority of any given day meticulously refining their craft. This addiction or passion for perfection can prolong a decision to suspend or discontinue dancing, especially for an injury. Pain is perceived as a normal element of practice because dancers are often taught to "dance through the pain". This poor ability to distinguish between pain that is normal for a performance and pain corresponding to an injury, in addition to higher pain thresholds and pain tolerances, can make injury assessment and evaluation difficult. Dancers are most likely to dance through the "snapping" sensation common to Dancer's Hip as well as hip swelling and leg weakness. If these symptoms are left untreated, activities of daily living can become progressively difficult to perform forcing dancers to give up dancing altogether.
What are the symptoms of Dancer's Hip?
Dancer's most often report the following symptoms:
Popping, snapping or a crunching sensation in the front, back or side of the hip.
Sounds of popping or snapping when lifting, rotating, swinging or lowering the leg.
Decreased range of motion in the hip and leg.
Weakness in the leg, particularly when lifting forward or to the side.
Swelling.
Increased pain after dancing that may feel better during periods of rest.
Warmth in the hip.
Difficulty dancing or doing leaps.
What is the treatment for Dancer's Hip?
Non-surgical treatment:
The majority of individuals with Dancer's Hip are able to treat their symptoms with conservative therapies alone. Dancers can successfully manage any pain by modifying and/or reducing physical activities, particularly dance movements involving bending at the hip. Pain and inflammation can also be managed with a combination of rest, ice, massage therapy, and non-steroidal anti-inflammatory medications (NSAIDs). A Pilates-based rehabilitation program is also highly encouraged for dancers. The emphasis on hip stretching can help prevent a future hip injury.
Dr. Nwachukwu has some excellent hip exercise videos that may help reduce hip pain from dancer's hip as well as add strength.  You can find those video's here:
Surgical treatment:
Dancers rarely undergo surgical intervention for Dancer's Hip. However, if there are other underlying hip conditions, such as a loose bodies, a cartilage injury, or femoroacetabular impingement (FAI), Dr. Nwachukwu may recommend addressing these conditions through a minimally invasive arthroscopic procedure involving a small camera (arthroscope) and specialized surgical instruments..
For more information on Dancer's Hip, or the excellent treatment options available for hip pain or for snapping hip syndrome, please contact the office of Benedict Nwachukwu, MD, MBA, orthopedic hip specialist serving Manhattan, New York City, and the surrounding New York boroughs.